My Blog
Posts for: January, 2019
By SouthPark Dentistry
January 14, 2019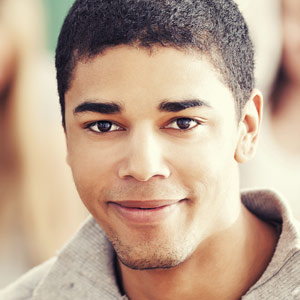 Besides reduced biting and chewing function, a missing tooth can cause an embarrassing inhibition to healthy social interaction. This can be especially so for teens who greatly value peer relationships and acceptance.
Be that as it may, we typically discourage a permanent replacement for teens with a missing tooth, particularly dental implants. While we value a patient's psychological needs, the long-term effect on dental health may be too great to advise otherwise.
The effect we're concerned with involves jaw growth and development. Although a person's permanent teeth have usually all erupted by early adolescence, the jaws continue to grow until the late teens or early twenties. Natural teeth can adapt to this growth because the periodontal ligament that holds them in place allows for incremental tooth movement. The teeth move in response to jaw growth and are thus able to maintain their proper relationship and alignment in the jaw as growth occurs.
Dental implants, on the other hand, are imbedded into the jaw bone: they, therefore, can't move like natural teeth and thus can't adjust their position with jaw growth, particularly the upper jaw as it grows forward and down. This can result in the implants appearing as though they are left behind or retreat into the jaw. It can also affect the position of the gums and inhibit their growth around the implants.
It's best then to hold off implants and other permanent restorations until the jaw has finished developing. That, however, isn't always easy to determine: specialized x-ray diagnostics may help, but it's not an exact science. Your input as a parent will also be helpful, such as whether you've noticed the end of growth spurts (not changing clothes or shoe sizes as often) or your child's recent similarity in appearance to other adult members of your family. It thus becomes a judgment call, based on examination and experience, as to whether it's safe to proceed with implants — and may require erring on the side of caution.
In the meantime, there are temporary restorations that can improve appearance while you wait for the appropriate time to undertake a permanent restoration. Two of the most useful are removable partial dentures (RPDs) or a bonded bridge, a less invasive form of the traditional bridge. With a proper assessment we can advise you on which option is your best choice.
If you would like more information on tooth restorations for teenagers, please contact us or schedule an appointment for a consultation. You can also learn more about this topic by reading the Dear Doctor magazine article "Teenagers & Dental Implants."
By SouthPark Dentistry
January 04, 2019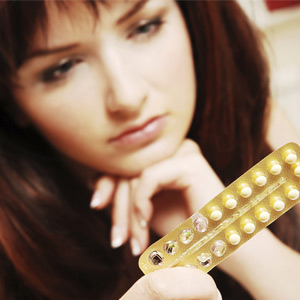 One of the health issues pregnant women should be concerned about is a higher risk of periodontal (gum) disease. But you don't have to be pregnant to have an increased risk — you also may be more susceptible to dental disease if you're taking certain birth control pills.
Gum disease is a bacterial infection caused by plaque, food debris that builds up on tooth and gum surfaces due to poor oral hygiene. If left untreated gum disease can eventually lead to the breakdown of connective gum tissue and cause tooth loss.
Pregnant women are at greater risk because of an increased level of female hormones (estrogen) in their blood stream. This causes a change in the blood vessels that supply the gums, making them more susceptible to the effects of bacteria. A number of birth control options also increase estrogen levels, causing much of the same effect. To heighten the effect, you may also have a predisposition toward gum disease by your genetics or a high stress level.
There are some things you can do, however, to help lower your risk if you're taking birth control medication. First and foremost, practice a consistent, daily habit of brushing and flossing. If you're unsure if your technique is effective, we can provide guidance and training to make sure you're performing these tasks properly. You should also visit us at least twice a year for office cleanings and checkups: no matter how effective you are with brushing and flossing, plaque can still accumulate in hard to reach places and form hardened deposits known as calculus.
You should also be on the lookout for signs of disease like gum redness, swelling or bleeding. If you see any of these signs, contact us as soon as possible for a thorough examination. As with many other issues involving health, the sooner we begin treatment for gum disease the better your chances of stopping it before it does too much harm.
If you would like more information on the relationship between gum disease and pregnancy or birth control, please contact us or schedule an appointment for a consultation. You can also learn more about this topic by reading the Dear Doctor magazine article "Pregnancy & Birth Control."