My Blog
Posts for: February, 2019
By SouthPark Dentistry
February 13, 2019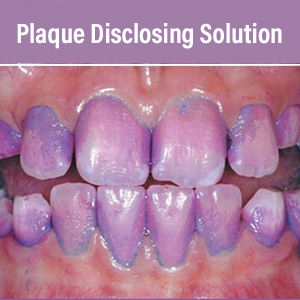 Brushing and flossing your teeth provides a lot of benefits, including a brighter smile and fresher breath. But the primary benefit—and ultimate goal—is removing dental plaque. This biofilm of bacteria and food remnants on tooth and gum surfaces is the number one cause for dental disease.
Brushing and flossing can effectively keep plaque under control. Unfortunately, plaque can be a stubborn foe, hiding in areas easily missed if you're not thorough enough.
So how do you know you're doing a good job brushing and flossing? One quick way is to use your tongue or dental floss to feel for any grittiness, a possible sign of remaining plaque. Ultimately, your dentist or hygienist can give you the best evaluation of your hygiene efforts during your three or six-month checkup.
But there's another way to find out more definitively how well you're removing plaque in between dental visits: a plaque disclosing agent. These over-the-counter products contain a dye solution that stains plaque so it stands out from clean tooth surfaces.
A disclosing agent, which can come in the form of tablets, swabs or a liquid, is easy to use. After brushing and flossing, you apply the agent according to the product's directions. The dye reacts with plaque to stain it a distinct color. You may also find products with two-tone dyes that stain older and newer plaque different colors to better gauge your overall effectiveness.
You then examine your teeth in the bathroom mirror, looking especially for patterns of missed plaque. For example, if you see dyed plaque running along the gum line, you'll know you need to concentrate your hygiene there.
After observing what you can do to improve your future efforts, you can then brush and floss your teeth to remove as much of the dyed plaque as you can. The staining from the dye is temporary and any remaining will fade over a few hours.
Using a disclosing agent regularly could help you improve your overall hygiene technique and reduce your risk of disease. Ask your dentist for recommendations on products.
If you would like more information on improving your oral hygiene, please contact us or schedule an appointment for a consultation. You can also learn more about this topic by reading the Dear Doctor magazine article "Plaque Disclosing Agents."
By SouthPark Dentistry
February 03, 2019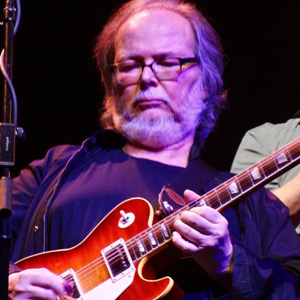 Fans of the legendary rock band Steely Dan received some sad news a few months ago: Co-founder Walter Becker died unexpectedly at the age of 67. The cause of his death was an aggressive form of esophageal cancer. This disease, which is related to oral cancer, may not get as much attention as some others. Yet Becker's name is the latest addition to the list of well-known people whose lives it has cut short—including actor Humphrey Bogart, writer Christopher Hitchens, and TV personality Richard Dawson.
As its name implies, esophageal cancer affects the esophagus: the long, hollow tube that joins the throat to the stomach. Solid and liquid foods taken into the mouth pass through this tube on their way through the digestive system. Worldwide, it is the sixth most common cause of cancer deaths.
Like oral cancer, esophageal cancer generally does not produce obvious symptoms in its early stages. As a result, by the time these diseases are discovered, both types of cancer are most often in their later stages, and often prove difficult to treat successfully. Another similarity is that dentists can play an important role in oral and esophageal cancer detection.
Many people see dentists more often than any other health care professionals—at recommended twice-yearly checkups, for example. During routine examinations, we check the mouth, tongue, neck and throat for possible signs of oral cancer. These may include lumps, swellings, discolorations, and other abnormalities—which, fortunately, are most often harmless. Other symptoms, including persistent coughing or hoarseness, difficulty swallowing, and unexplained weight loss, are common to both oral and esophageal cancer. Chest pain, worsening heartburn or indigestion and gastroesophageal reflux disease (GERD) can also alert us to the possibility of esophageal cancer.
Cancer may be a scary subject—but early detection and treatment can offer many people the best possible outcome. If you have questions about oral or esophageal cancer, call our office or schedule a consultation. You can learn more in the Dear Doctor magazine article "Oral Cancer."