My Blog
Posts for tag: gum disease
By SouthPark Dentistry
February 18, 2020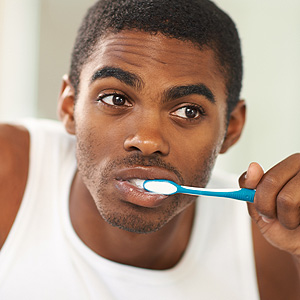 While tooth decay seems to get most of the "media attention," there's another oral infection just as common and destructive: periodontal (gum) disease. In fact, nearly half of adults over 30 have some form of it.
And like tooth decay, it begins with bacteria: while most are benign or even beneficial, a few strains of these micro-organisms can cause gum disease. They thrive and multiply in a thin, sticky film of food particles on tooth surfaces called plaque. Though not always apparent early on, you may notice symptoms like swollen, reddened or bleeding gums.
The real threat, though, is that untreated gum disease will advance deeper below the gum line, infecting the connective gum tissues, tooth roots and supporting bone. If it's not stopped, affected teeth can lose support from these structures and become loose or out of position. Ultimately, you could lose them.
We can stop this disease by removing accumulated plaque and calculus (calcified plaque, also known as tartar) from the teeth, which continues to feed the infection. To reach plaque deposits deep below the gum line, we may need to surgically access them through the gums. Even without surgery, it may still take several cleaning sessions to remove all of the plaque and calculus found.
These treatments are effective for stopping gum disease and allowing the gums to heal. But there's a better way: preventing gum disease before it begins through daily oral hygiene. In most cases, plaque builds up due to a lack of brushing and flossing. It takes only a few days without practicing these important hygiene tasks for early gingivitis to set in.
You should also visit the dentist at least twice a year for professional cleanings and checkups. A dental cleaning removes plaque and calculus from difficult to reach places. Your dentist also uses the visit to evaluate how well you're doing with your hygiene efforts, and offer advice on how you can improve.
Like tooth decay, gum disease can rob you of your dental health. But it can be stopped—both you and your dentist can keep this infection from ruining your smile.
If you would like more information on preventing and treating gum disease, please contact us or schedule an appointment for a consultation.
By SouthPark Dentistry
January 04, 2019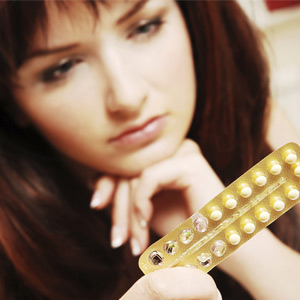 One of the health issues pregnant women should be concerned about is a higher risk of periodontal (gum) disease. But you don't have to be pregnant to have an increased risk — you also may be more susceptible to dental disease if you're taking certain birth control pills.
Gum disease is a bacterial infection caused by plaque, food debris that builds up on tooth and gum surfaces due to poor oral hygiene. If left untreated gum disease can eventually lead to the breakdown of connective gum tissue and cause tooth loss.
Pregnant women are at greater risk because of an increased level of female hormones (estrogen) in their blood stream. This causes a change in the blood vessels that supply the gums, making them more susceptible to the effects of bacteria. A number of birth control options also increase estrogen levels, causing much of the same effect. To heighten the effect, you may also have a predisposition toward gum disease by your genetics or a high stress level.
There are some things you can do, however, to help lower your risk if you're taking birth control medication. First and foremost, practice a consistent, daily habit of brushing and flossing. If you're unsure if your technique is effective, we can provide guidance and training to make sure you're performing these tasks properly. You should also visit us at least twice a year for office cleanings and checkups: no matter how effective you are with brushing and flossing, plaque can still accumulate in hard to reach places and form hardened deposits known as calculus.
You should also be on the lookout for signs of disease like gum redness, swelling or bleeding. If you see any of these signs, contact us as soon as possible for a thorough examination. As with many other issues involving health, the sooner we begin treatment for gum disease the better your chances of stopping it before it does too much harm.
If you would like more information on the relationship between gum disease and pregnancy or birth control, please contact us or schedule an appointment for a consultation. You can also learn more about this topic by reading the Dear Doctor magazine article "Pregnancy & Birth Control."
By SouthPark Dentistry
September 17, 2017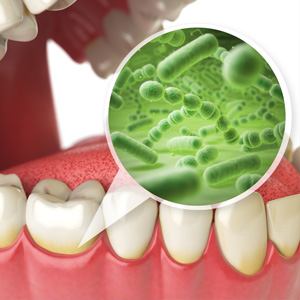 Here's a sobering statistic: you have a 50/50 chance over your lifetime for developing periodontal (gum) disease. And it's much more serious than irritated gums: if not treated aggressively you could experience bone loss, which can not only lead to tooth loss but actually increases your risk of heart attack and stroke.
Initially, you may not notice any symptoms unless you know what to look for: mainly red and puffy gums that frequently bleed during brushing and flossing. As the infection advances into the underlying support structures that hold teeth in place you may also notice receding gums (moving away from your teeth causing them to look longer), pus around the gums or lingering bad breath or taste. And one or more loose teeth are a definite sign the supporting structures have weakened severely.
So, how does gum disease happen? It starts with bacteria. Your mouth contains millions of these and other microorganisms, most of which are friendly and even beneficial. Unfortunately, a fraction of them can infect and harm tissues like the gums and underlying bone. Your mouth's defenses can normally handle them if their numbers remain low. But a bacterial population explosion can quickly overwhelm those defenses.
Bacteria are like any other life form: they need a secure environment and food. Disease-causing bacteria establish the former by utilizing proteins and other components of saliva to form a sticky biofilm on teeth known as plaque. Within the safe haven of dental plaque bacteria quickly multiply and form a complex and concentrated ecosystem feeding on remnant food particles, especially sugar and other carbohydrates.
The key to gum disease prevention (as well as treatment) is to deprive bacteria of their home and food source by removing plaque and its more hardened form calculus (tartar). You can manage plaque buildup by brushing and flossing daily, seeing your dentist regularly for cleanings to remove any remaining hard-to-reach plaque and calculus, and eating a nutritious diet with fewer sweets or other carbohydrate-rich snacks.
You can further lower your disease risk by avoiding smoking and other tobacco products and moderating your consumption of alcohol. And be sure to see your dentist as soon as possible if you notice any signs of infection with your gums. Taking these steps can help you avoid gum disease's destructiveness and help preserve a healthy and attractive smile.
If you would like more information on gum disease, please contact us or schedule an appointment for a consultation.